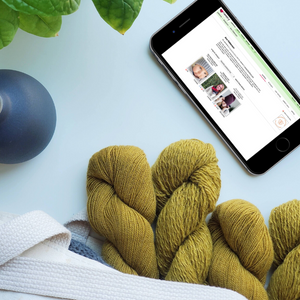 The next installation of our "While We Stitch Away" re-cap is from June of 2020 and is filled with knitting resources, tips and hacks! June 4th - Our Favorite Ravelry TipsHere are some of our favorite tips for using this amazing tool:Advanced Pattern Search: We use this all of the time at the shop. This tutorial will help you find a pattern that you might have forgotten the name of or help you narrow down the pattern search for your next knit.How to use you Ravelry Library: Did you know that you can use your Ravelry account to keep track of the patterns you have...
---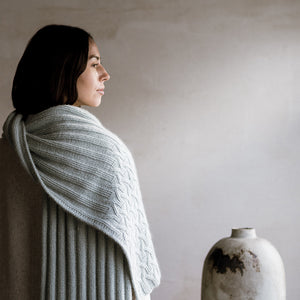 We're absolutely enamored with Woolfolk's latest collection: WOOL ELEMENTS IV.  Drawing inspiration from leading furniture designer innovators of the 19th and 20th century (think Eames, Nakashima), the collection is made up of accessories that are minimalistic yet striking.  There is something for everyone in this set: a simple cowl like the Roddel that shows off their Tynd yarn beautifully to Kastanje, a fun patterned scarf featuring intarsia.    You can see our full compliment of Woolfolk Yarns here. This stunning collection will be available in store over the next two weeks, January 16th to the 30th of January. Safely stop by to give...
---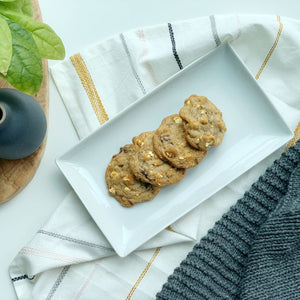 January 14, 2021 The next installation of our "While We Stitch Away" re-cap is from May of 2020 and is filled with good reads, yummy cookies, good options for online knitting help and some of our favorite projects. Enjoy! May 7th -  A book for drinks, dogs and a classicWe've found ourselves reading old favorites...Gift from the Sea by Anne Morrow Lindbergh is a book Ann and her mom re-read from time to time.Each of my daughters received a copy of  In the Company of Women by Grace Bonney several years ago, and return to it often.Jenn is enjoying Drinking French by David Lebovitz,...
---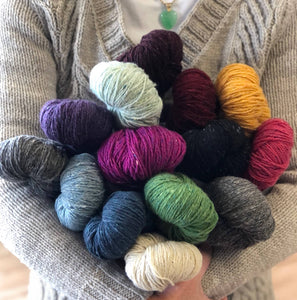 I typically do not make new year's resolutions, but rather I look to intentions for the coming year…watch my water intake, exercise, and unplug from my phone and computer every day. In that same light, I always think about my knitting intentions for the New Year. What would I like to learn, improve upon and complete in 2020? This process starts with looking back and doing a bit of organizing.  I start by taking out all of my knitting bags (I have just a few) and looking at each project.  Is this a project I want to continue working on in...
---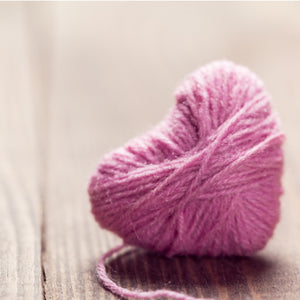 A number of our friends have asked us to re-cap our while we stitch away section We think it will be fun to look back at what kept us busy throughout this unusual time. Let's start with the first 6 weeks of our "Knit and Be Well" newsletters March 19th -  We asked or friends to share what they are doing to keep busy while spending quiet time at home.  Here are some of the suggestion we received in response.  Hopefully you will find something new to enjoy! (Please note, have not personally tested all of these out!)Watch - The Crown -...